On January 27, 2017, less than a week after taking office, Donald Trump signed an executive order banning people from seven predominately Muslim countries from entering the United States. The action was a strike against religious freedom unprecedented in this country's history. Protesters rushed to airports where passengers were being detained while legal proceedings against the ban began.
For the next year and a half Muslim Americans and their many allies protested a string of executive orders declaring a travel ban. With a series of setbacks in the courts, the Administration continued to fine-tune the edicts in attempt to pass legal scrutiny. As the lives of American Muslims were upended and family members remained separated by borders, the Muslim ban slowly made its way to the Supreme Court. The trajectory of the ban provides the film's backbone.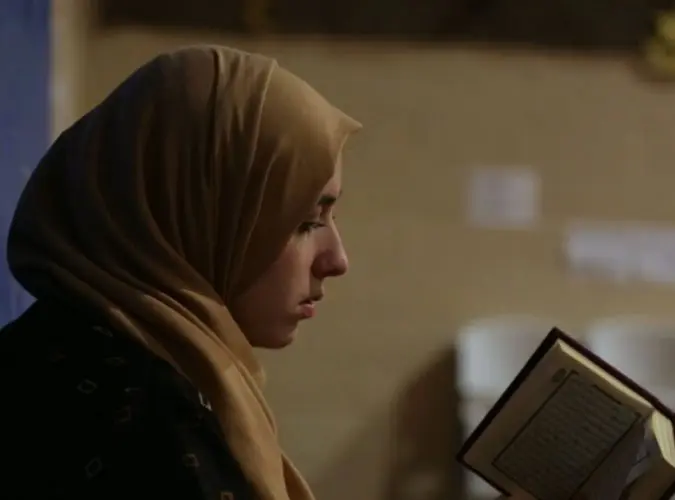 Adam Zucker (Director, Producer, Cinematographer and Editor) is an independent filmmaker. His most recent independent documentary is The Return (2014), about young Jews in Poland today rediscovering their Jewish identity. The film has screened at over 80 film festivals, community centers, synagogues and universities in the U.S., and in 13 other countries. Prior to that, Adam released Greensboro: Closer to the Truth (2007), about the first Truth and Reconciliation Commission held in the U.S. It received the Audience Award for Best Feature at the Rome International Film Festival and Best Documentary at the Dead Center Film Festival.  He produced and directed the third episode of the Emmy-award winning series Free to Dance (2003, PBS), and he has received grants from the Sundance Documentary Fund, Jerome Foundation, New York State Council on the Arts, The Southern Humanities Media Fund, The Taube Foundation for Jewish Life and Culture, The Foundation for Jewish Culture and many others.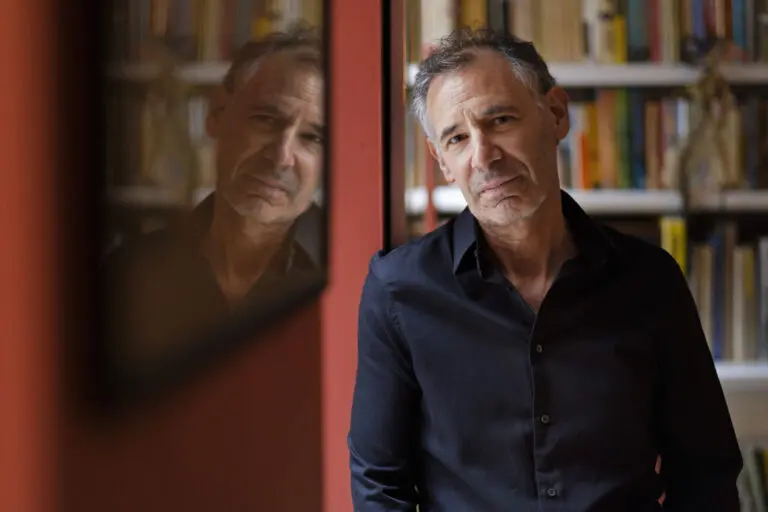 Adam is simultaneously an award-winning editor and has cut dozens of feature documentaries. Edited projects include Dori Berinstein's Carol Channing: Larger Than Life (Tribeca Film Festival, theatrical), Rory Kennedy's American Hollow (Sundance Film Festival, HBO), Sue Williams' Death by Design, Michael Kantor's Broadway: The American Musical (PBS), Madison Davis Lacy's Richard Wright: Black Boy (PBS), Ken Burns and Steve Ives' The West (PBS) and Dori Berinstein's Show Business and Gotta Dance (both Tribeca Film Festival and theatrical). He has also edited numerous films in the PBS American Masters and American Experience series.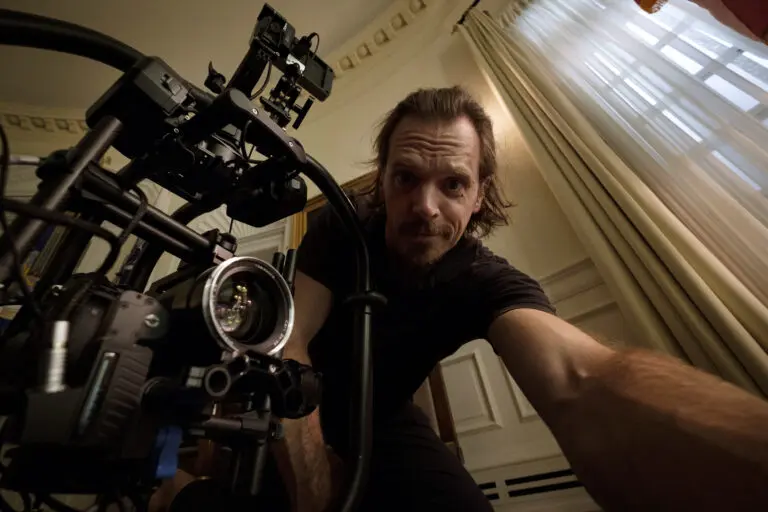 Andrew Baker (Additional Cinematography) has built a career in both independent film and broadcast documentary. Recent personally-produced docs include "Beekeeping on Pluto" and "Lambing Season" (PBS), both portraits of artists who have chosen to pursue unorthodox paths in rural Vermont. Baker also wrote, produced, directed and shot the short narrative films "Plastic" and "The Mesozoic Era".
 As cameraman, he has worked frequently for Partisan Pictures, Part2 Pictures, Look Alive Films and others, contributing to such films as Partisan's "All The President's Men Revisited" (DISC), an untitled profile of jazz bassist Ron Carter, and "Betrayal" (MSNBC); Part2 Pictures' "This Is Life" (CNN), "Our America, with Lisa Ling" (OWN), and "Hard Time" (NGC); and Look Alive's feature-documentary profile "The War and Peace of Tim O'Brien". He has also shot & edited web-series for Reuters ("Severed") and the holocaust-survivors' assistance group The Blue Card.
Paul Brill (Composer) has received three Emmy Award nominations for his film scores and recently won the first-ever Best Music Award from the International Documentary Association. He collaborated with Rock legends U2 on the HBO film, Burma Soldier, composing a new string arrangement for an acoustic version of their classic song, "Walk On." His recent work includes the hit documentaries, Joan Rivers: A Piece of Work (IFC), the Emmy Award-winning Page One: Inside the NY Times (Magnolia), the Sundance Festival winning films, Gideon's Army, Trapped, and Love Free or Die, and the Emmy, DuPont and Peabody Award-winning, 6-hour PBS documentary, The African Americans: Many Rivers to Cross, with noted historian Henry Louis Gates and additional musical contributions from Wynton Marsalis. He was nominated for a Golden Reel Award for his work on the hit Netflix docu-series, Bobby Kennedy for President, and he recently made his Off-Broadway debut, composing the score for Gabriel Jason Dean's Terminus, which featured stage legend Deirdre O'Connell and premiered to great acclaim at The New York Theatre Workshop. His music was performed and featured by Phoenix Chamber Music Society in the Spring of 2018.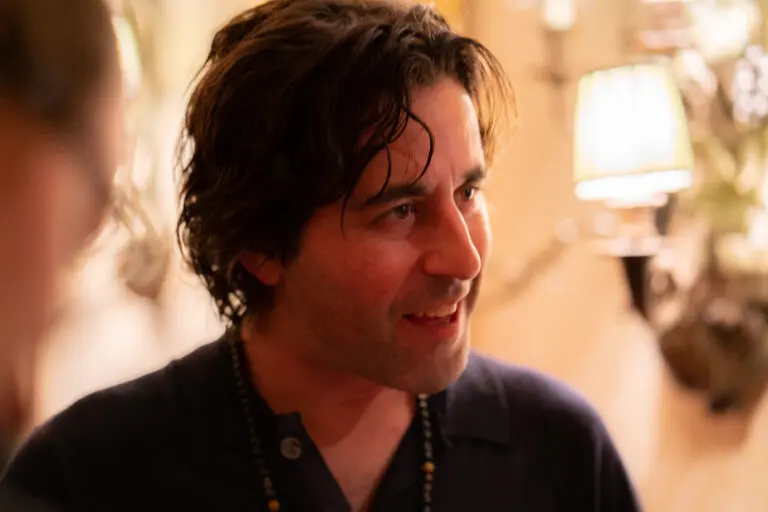 CONSULTING PRODUCERS
Aaron Matthews
Jack Youngelson
DIGITAL INTERMEDIATE COLORIST
Ken Sirulnick, CSI, at Goldcrest Post Productions, NY 
POST PRODUCTION COORDINATOR 
Jordan Thompson Deson
SOUND DESIGN AND MIX
Quentin Chiappetta mixed at mediaNoise NYC
ADDITIONAL MUSIC COMPOSED WITH
Elizabeth Ziman and Matt Ray
MUSICIANS
Elizabeth Ziman – Piano, Keyboards
Matt Ray – Piano
Dave Eggar – Cello
Pete Lalish – Guitar
Brandon Terzic – Oud
Stan Harrison – Concert and Alto Flutes
Rob Jost – Double Bass
Bill Dobrow – Percussion
GRAPHICS BY
Lucjan Gorczynski
NEWSCAST VOICES
Aaron Matthews
Amy Mereson
Harry Moses
Lee Ranaldo
EDITORIAL CONSULTANTS
Mirra Bank
Phyllis Famiglietti 
Louis Galdieri
David Gaynes
Amy Geller
Richard Hankin
Michael Levine
Anne Makepeace
Mary Manhardt
Peter Miller
Harry Moses
Fred Riedel
Linda Saffire
Rachel Shuman
Sylvia Stein
Maia Wechsler
Chris White
ARCHIVAL FOOTAGE
Sandi Bachom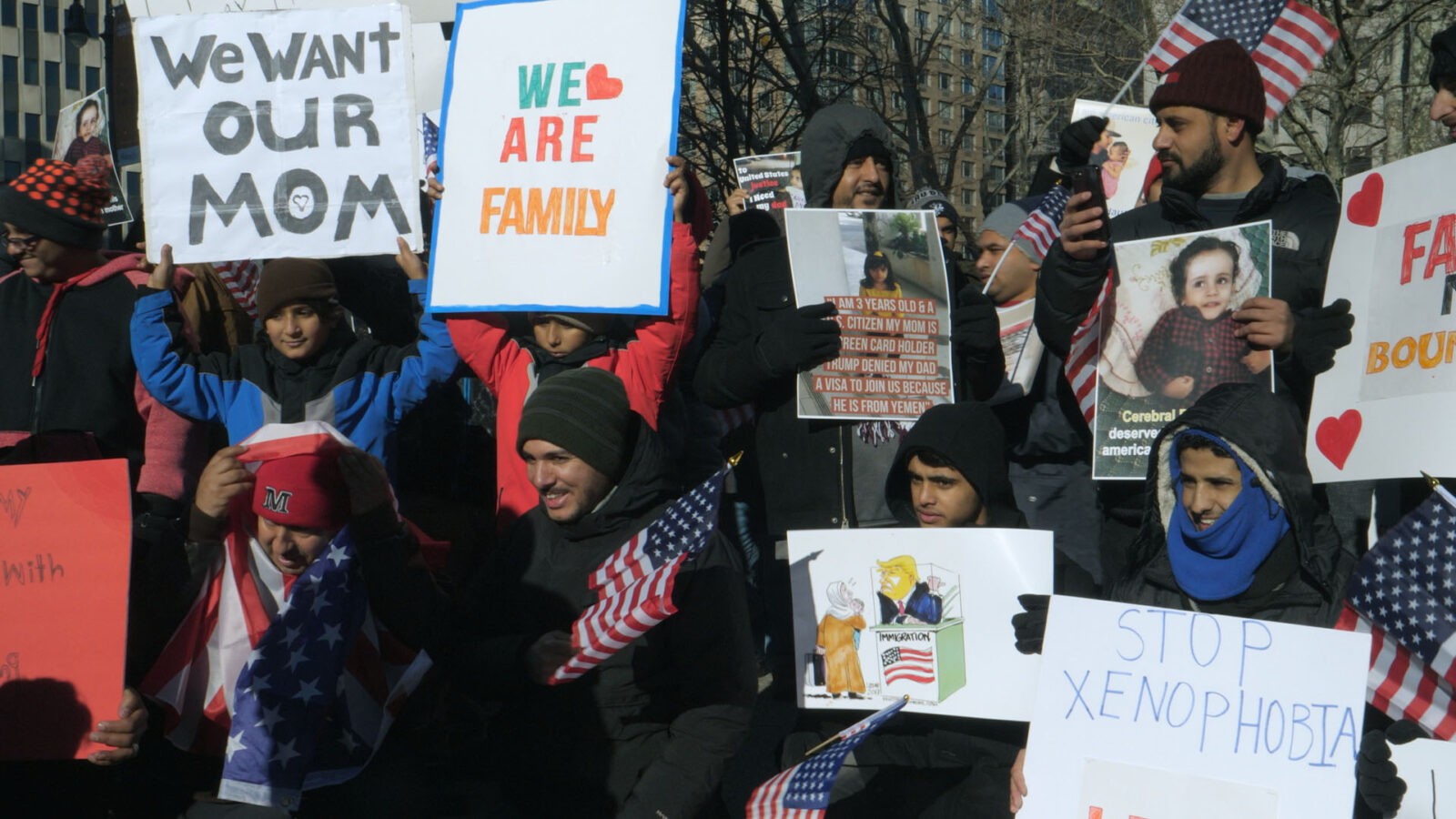 IN GRATITUDE FOR EVERYTHING 
Amy Mereson
SPECIAL THANKS
Mark Becker
Rachel Reichman
Ken Ross
Gabriel Zucker
THANKS
Mohammed Al-Awadhi
Mutiah Ali
Wajahat Ali
Naji Almontaser
Scott Anger
Naheed Samadi Bahram
Mark Benjamin
Aref Bolandnazar
Iman Boukadoum
Louis Brehony
Rabbi Joshua Davidson
Amy Hacker
Reza Hakim
Faiyaz Jaffer
Hebh Jamal
Karen Jarrett
Amina Kanj
Sadika Kanj
Shirwan Kanj
Souzan Kanj
Anwar Khan
Roya Arab Loodarich
Jack McGovern
Mohammed Naeem
Robina Niaz
Nilab Nusrat
Ibrahim Qatabi
Tazmin Uddin
Maryam Zakiyah