ADAM ZUCKER (Director / Producer / Editor) is an award-winning documentary filmmaker and editor. His previous film GREENSBORO: CLOSER TO THE TRUTH premiered at SXSW, was the closing night film at the Full Frame Film Festival and went on to play at over 35 festivals in the U.S. and abroad. It received the Audience Award for Best Feature at the Rome International Film Festival and Best Documentary at the Dead Center Film Festival. The film has also been shown at dozens of universities and educational settings, including the United Nations. The nationally focused Audience Engagement effort, The Closer to the Truth Project, utilized the film in varied communities across the U.S.
Adam was director, writer and co-producer of episodes of the three-part series FREE TO DANCE, chronicling African-American contributions to modern dance. The Emmy-winning series aired on PBS. Previously Adam made 16mm experimental films which have shown nationally, including a one-person screening at the Museum of Modern Art, New York. He has received grants from the Sundance Documentary Fund, Jerome Foundation, New York State Council on the Arts, Foundation for Jewish Culture, Taube Foundation for Jewish Life and Culture and the Southern Humanities Media Fund among many others.
Adam has also edited numerous feature documentaries including Rory Kennedy's AMERICAN HOLLOW (HBO, Sundance Film Festival), Dori Berinstein's CAROL CHANNING: LARGER THAN LIFE, SHOW BUSINESS and GOTTA DANCE (all Tribeca Film Festival premieres and Showtime broadcasts), Michael Kantor's BROADWAY: THE AMERICAN MUSICAL (PBS), Madison Davis Lacy's RICHARD WRIGHT: BLACK BOY (PBS) and Ken Burns and Steve Ives' THE WEST. (PBS). He has cut many films for PBS series including American Experience and POV.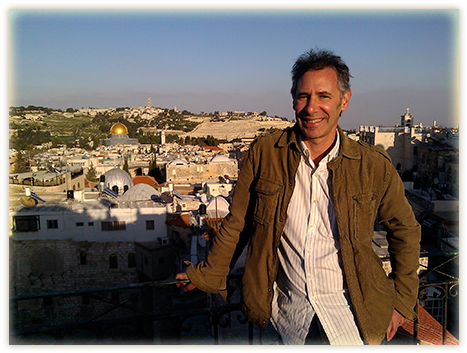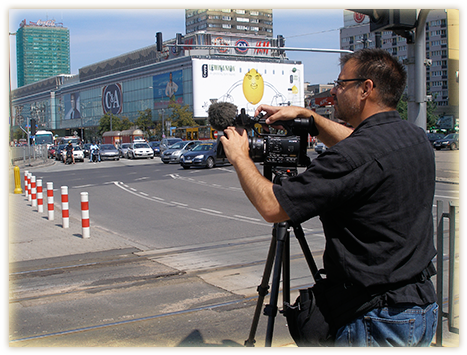 SCOTT ANGER (Director of Photography) is an award-winning independent journalist and multi-platform storyteller. He has shot and helped produce five independent documentary films: Zucker's GREENSBORO: CLOSER TO THE TRUTH, Richard Hankin's HOME FRONT, Deborah Dickson's WITNESSES TO A SECRET WAR and THE LOST BIRD PROJECT and Sakae Ishikawa's LIFE IN LIMBO. Scott has also worked on seven films for the PBS program FRONTLINE, including two that have received duPont Awards for Excellence in Journalism. He has also directed, produced shot and edited non-fiction work for The International Rescue Committee and The Open Society Foundation. He is the founder and creative director at Pandau, an interactive company that uses narrative storytelling to build campaigns around projects in the digital space. In addition to a documentary film career, he worked as a photojournalist for 15 years covering international stories, and served as a radio bureau chief based in Islamabad, Pakistan.
PAUL BRILL and ELIZABETH ZIMAN (Composers) met sharing stages with their respective bands in 2010 and forged a writing partnership for film and television. Paul has received 3 Emmy nominations for FULL BATTLE RATTLE (National Geographic), THE DEVIL CAME ON HORSEBACK (Break Thru Films) and THE TRIALS OF DARRYL HUNT (HBO). He won the Best Music Award from the IDA for BETTER THIS WORLD. Paul recently collaborated with U2 on the HBO film, BURMA SOLDIER, and has scored numerous other documentaries, including JOAN RIVERS: A PIECE OF WORK (IFC), PAGE ONE: INSIDE THE NY TIMES (Magnolia), Christy Turlington Burns' NO WOMAN, NO CRY (OWN), FREAKONOMICS (Magnolia) and the PBS series THE AFRICAN AMERICANS: MANY RIVERS TO CROSS.
Elizabeth has released two full length albums with Elizabeth and The Catapult--"Taller Children" and "The Other Side of Zero." Recently Elizabeth has toured with Sara Bareilles, Greg Laswell, Lenka, and Kishi Bashi, and has played (drums) in Kishi Bashi's band and sang backgrounds for The Waterboys and The Shins. Elizabeth has a new EP with Richard Swift and a full length recording with Dan Molad (Lucius, Here We Go Magic).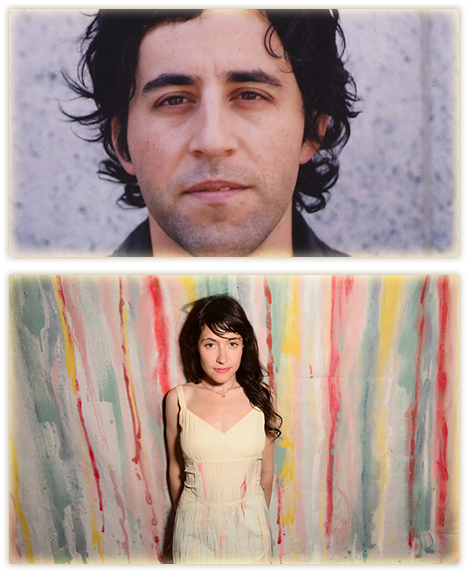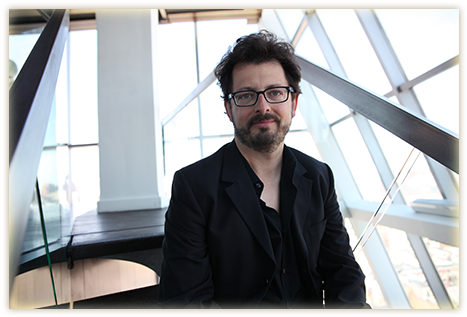 JACK YOUNGELSON (Consulting Producer) is an Emmy award winning documentary film director, producer, and writer. His projects have been shown by numerous broadcasters, including HBO, PBS, A&E, Bravo, BBC, and Channel Four. Currently, he is directing the premiere episode of THE STORY OF CANCER: THE EMPEROR OF ALL MALADIES, executive produced by Ken Burns, which will debut on PBS. Other recent credits include two projects for HBO with Rory Kennedy: GHOSTS OF ABU GHRAIB and ETHEL (Sundance Film Festival premieres). Jack also directed the independent documentary TIERNEY GEARON: THE MOTHER PROJECT (Tribeca Film Festival premiere). Other recent PBS credits include AMERICA REVEALED, the NOVA series THIS EMOTIONAL LIFE; AFRICAN AMERICAN LIVES II and FINDING YOUR ROOTS hosted by Henry Louis Gates Jr.